New Orleans Inspired. Big Easy Charm.
FIND THE PERFECT FLOOR PLAN
Welcome to Orleans
Visit Us Today!
An Edwards Community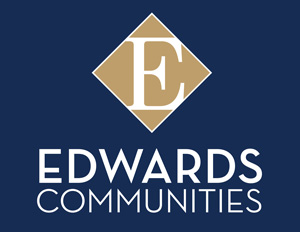 A rare find... an entire community where no one lives above or below you!
Orleans Apartments & Townhomes, an Edwards Community, offers you everything you need for todays busy lifestyle, while surrounding you with the charm of a peaceful neighborhood in the Big Easy. The distinctive New Orleans inspired architecture and innovative floorplans are unique to the Columbus and Dublin area. Experience the luxury that our spacious one bedroom ranch-style and two bedroom apartments and townhomes have to offer. Nestled in the heart of Tuttle Crossing and conveniently located minutes from Old Dublin, you'll enjoy local dining, shopping and the exciting festivities this town has to offer!
Amenities
EVERY COMFORT CONSIDERED
No matter your personal style, we've designed our list of amenities to suit your needs and satisfy your tastes. Excel at the art of living in our modern media lounge. Fitness fanatics and sports fans can live the sweat life in style in our 24/7 fitness and wellness center at The Barn. Or, head to The Barn's Club for happy hour, casual dining or live entertainment. Live "The Big Easy" lifestyle at Orleans.
Testimonials
OUR MEMBERS LOVE LIVING HERE
Orleans is located in a great area with affordable rent prices.

- Aja, Google Review
Perfect for animal lovers. So many great dogs enjoying walks and cool cats sitting in window watching everyone.

- Charlie, Google Review
The Barn (for Orleans residents) has a first class Gym, Bar, and Pool. The movie theater is stellar, other tenants are friendly and staff is very helpful.

- Chris, Google Review
Very happy.. which is why I have been here almost 5 years!!

- Renee, Google Review
Maintenance has always been prompt and thorough with any issues . . . Orleans recently exceeded my expectations and I think they deserve a kudos!

- Noelle, Google Review
Our first residence in Ohio! Lived here 3 years. Well priced, great area and lots to do!

- Gina, Google Review